About Coastal Maine Interiors and Founder Kim Connell
Kim has worked with hundreds of delighted clients over the years. Many of these clients have provided referrals and have become loyal followers and call every time their home needs fresh updating.
Kim listens to clients and builds upon their unique style to create wonderful living spaces that they will enjoy for years to come.
Design Background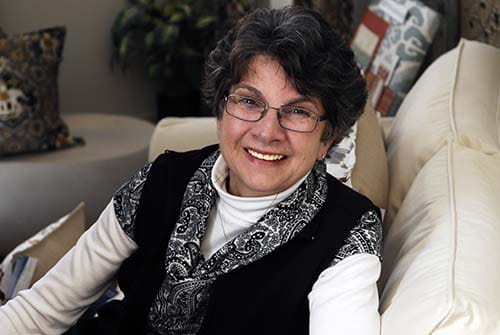 With over 20 years of broad experience, Kim brings extensive knowledge of textiles, colors, and design to every interior decorating project. Prior to starting Coastal Maine Interior in 2006, Kim owned a national design/decorating franchise for 10 years where she received professional training in the field.
Kim is a member of the Maine Interior Design Association and is certified by Window Coverings Association of America (WCAA). Kim's work has been juried and selected to participate in showhouse rooms with the York Historical Society and the Portland Symphony Orchestra. She also received a "1st Place" recognition for the "Best Showhouse Room Category" and achieved the "Century Society Level" in sales with the franchise organization.
As long-time Yarmouth resident, Kim is active within the community as a member of the Chamber of Commerce, has participated in the Yarmouth Clam Festival, served on the Yarmouth Community Services Advisory Board and has volunteered in the Yarmouth School System.
Good Design for Every Budget
Hiring a design professional may be more affordable than you think. It may save you time and money by helping you avoid costly mistakes such as buying furniture that doesn't work for a room, selecting the wrong paint colors or window treatments that are out of sync with the overall design.
The Design Process
When we meet, we will evaluate your space and talk with you about your vision. We'll decide together what needs to be added or changed within a room or your home. Depending on the project, floor plans, design renderings, or projects boards may be created so you can visualize how the completed space will look before investing in furnishings, paint and window treatments. It's about creating a plan to assist you in having a home you'll enjoy living in ~ and we are here to help with the planning. 
Can We Assist You with Interior Design?
Feel free to give us a call at 207-846-3312 or send us a note to schedule a meeting,. We look forward to talking with you.
Learn More About Us:
Our Interior Decorating, Window Treatments, and Project Management Services.